Opening in October 2020!
A new facility for Sonshine!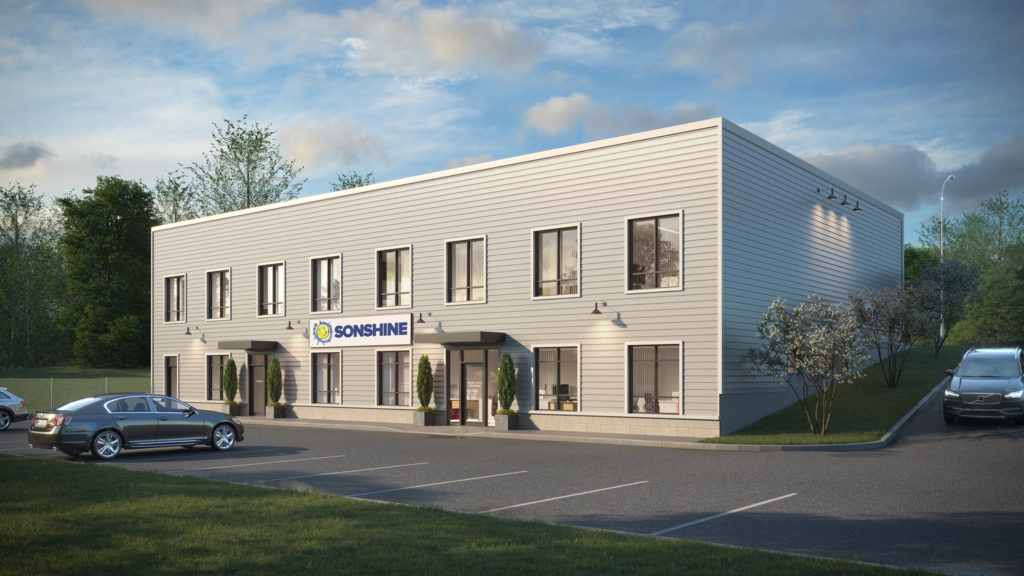 Sonshine has once again reached capacity at our two day programs, yet the needs of the community of Ottawa East continues to increase. Fortunately, a funding program was announced through Employment and Social Development Canada to expand accessible services to individuals with disabilities – and Sonshine was awarded a grant of $1 million to construct the all new Sonshine Community Inclusion Centre! The new centre will be a completely accessible and welcoming space in our community for individuals with special needs and their families. The new facility will be located at 1 – 3735 St. Joseph Blvd. and will feature six private classrooms, offices, a large activity area, a learning kitchen, five washrooms, an accessible computer area, sensory garden and two Snoezelen rooms. We are proud to bring Ottawa East a desperately needed safe haven at a time when day program, accessible recreation, and learning spaces across the city are hard to find.
Have a peek at the blueprints to get an idea of what is coming at this website.